About William "Bill" Mitchell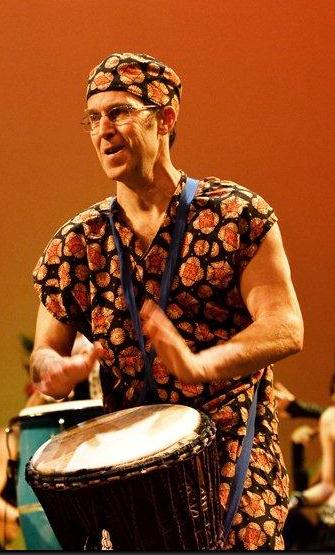 William Mitchell is a drummer with an unbridled passion for African drumming. With eclectic tastes William has moved from a long standing favour of the drum kit to playing hand drums.
William has attended over the last 12 years Djembe workshops (the most popular hand drum in North America) in Canada and the US featuring the Drum brothers and Master drummers Mamady Keita and Famoudou Konate. He has also spent an indeterminate amount of time learning rhythms on the African bass drums known as the djun djuns.
William has taught workshops in West African drumming in Edmonton and is the long standing lead drummer in the group Isokan Africa! This group has performed at multitudinous festivals throughout Edmonton.
William drums for Dance classes on a regular basis. Recently he played drums for Dance camp at Victoria Composite High School. He also teaches and performs with a multicultural drumming group called Oneness which also performs rhythms of Guinea, Mali and Ivory Coast. As well William is the percussionist for Garth Prince and Okapi Jambo.
In particular regarding the Djembe he has put a huge effort in an attempt to master this popular drum and spends a good deal of time relaying his knowledge to others. He also plays middle eastern drums via the Doumbek and latin drumming on the Congas.
William is well respected in the drum community of Edmonton and continues to hone his skills whenever and wherever he can!
Where There Is A Guitar, There Are Drums
"Hey guys I have a guitar and some Congas. Let's make some music!"
How many times you have been in this situation? It seems that most musicians who have a guitar also own some hand drums - and rightly so, as they complement the sound of the guitar really well!
And yet, few people know how to actually play hand drums. Many improvise themselves as percussionists, but few actually succeed in playing convincingly, even if they can already play an instrument. Why it is so? Because they failed to develop the MOST IMPORTANT aspect in any kind of music: Rhythm.
Develop Your Rhythm Skills
Rhythm is the core of ALL music, regardless of style or instrument. any work that you do in order to better your Rhythm skills will reflect immediately into any other instrument you might be playing:
You will be able to keep the tempo for a longer time and with less effort: having fun becomes easier!
You will start to hear the "groove": that elusive quality that separates great musicians from average ones.
You will become more creative in playing your own instrument because you will be able to "create" your own rhythms
In particular, guitar players will notice that a solid work on Rhythm will make them more proficient in:
Improvisation and soloing (better rhythm skills = more creative phrases and licks).
Rhythm playing (such as strumming and fingerpicking).
Playing together with other people.
All these reasons are why we are organizing the Rhythm Essential: African Percussion Seminar. Learn the basics and improve your Rhythm skills in a fun environment!
A Great Complement To Any Instrument
As we said before, where there is a guitars there are hand drums too. And playing drums with your friends (and for your friends) it's fun and easy if someone explained to you what to do! By attending this seminar you will be comfortable in picking up any hand drums and play them together with your friends. Enjoy the feeling of a "campfire song" played with guitar and drums. Let's the party begin!
This Seminar Is For You If:
The Rhythm Essentials: African Percussions Seminar is perfect for you if:
You are an acoustic guitar player who wants to be able to play better and more interesting rhythms (strumming patterns, and fingerpicking patterns)
You are an electric guitar player who want to be more creative in soloing and improvisation.
You are simply interested to get started on hand drums (Conga, Djembe, etc...).
NOTE: as with ALL our seminar, this one WILL sell out REALLY FAST. Honestly, the chance to be taught by a player of the level of Bill Mitchell at this price is simply too great for you to pass it by. Do not wait, just click on the link below and book your place.
At every seminar I have people asking me if they can come after all the tickets are sold. I have to turn them away. DO NOT BE THAT GUY. Book your place NOW!
IMPORTANT NOTE: You do not need to own any hand drums in order to attend the seminar. All drums will be provided by instructor Bill Mitchell.
Where, When, How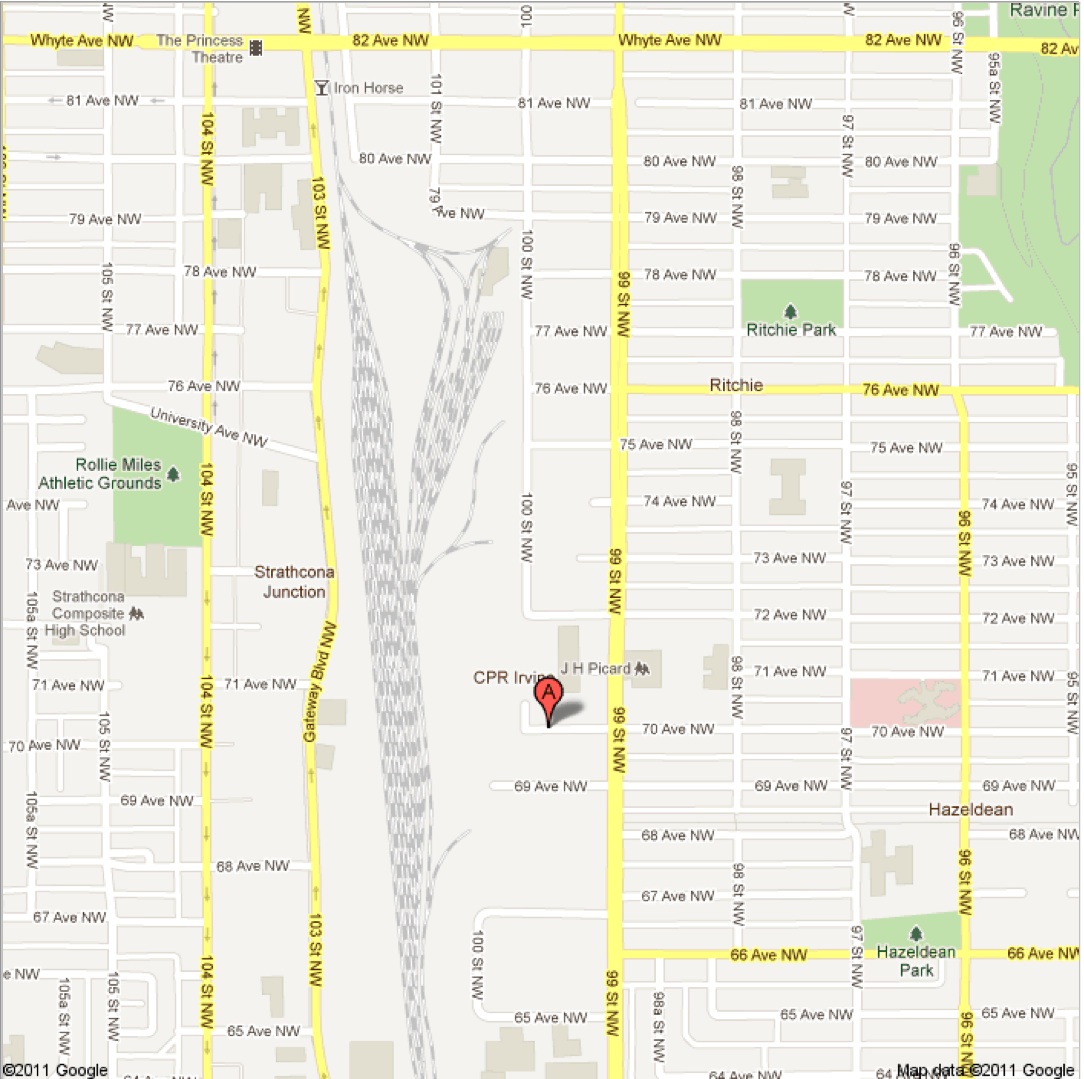 The seminar will be held at The Expressionz Cafe, 9938 - 70th Avenue, Edmonton (click on the map for a wider image) on Saturday Feb 23rd, 2013 at 5pm.. Please, be there few minutes earlier to allow for the registration, or feel free to come even earlier to participate at our free Jam Session (starting at 2pm)
Due to the need of personal interaction with the teachers, the places available for this seminar are limited. All places are assigned on a first-arrived first-served basis.

All sales are final, no refund is possible after booking your place.